Talk: Facebook, Hate Speech and Misinformation, and Myanmar by Michael Lwin, Koekoetech
Time
Tuesday, October 29, 2019 -

1:30pm

through

3:00pm
Location
Room 107
See map
24 Hillhouse
New Haven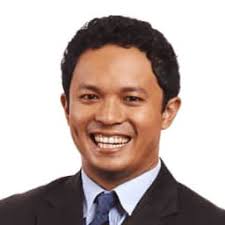 Event description
*Jointly organized with the Social Media Governance Initiative of the Justice Collaboratory
Title: Facebook, Hate Speech and Misinformation, and Myanmar: Selected Problems with American and Global Implications
Speaker: Michael Lwin, Koekoetech
Abstract:
In Myanmar, Facebook is the Internet. The New York Times reported that Facebook was used to spread hate speech and misinformation about the Rohingyas, contributing to sectarian tensions that erupted in violence, resulting in over 700,000 Rohingyas being forcibly moved across the border into Bangladesh, with many thousands killed, raped, maimed.
In this presentation there will be a discussion of several problems involving Facebook, Hate Speech and Misinformation in the Myanmar context, with implications for the United States and global discourse for Facebook. Namely:
(1) issues with the capacity of civil society in international legal and Facebook's own Community Policies definitions of "hate speech" and "misinformation" and civil society's flagging of Facebook content for review, as Facebook relies heavily on civil society to generate the "cases" for content review is countries with weak freedom of expression and the rule of law;
(2) this lack of civil society capacity contributing to a lack of sound "training data", which  computer scientists and computational social scientists need to train algorithms that have predictive accuracy in identifying hate speech and misinformation;
(3) the inadvertent consequences of the recent $5 billion FTC fine against Facebook chilling Facebook's ability to provide its own training data to researchers;
(4) an American-centric discussion on breaking up Facebook on antitrust grounds missing the implications for the Global South, as China's WeChat, with its policy of censorship and user-data funneling to the Chinese government, will sweep into countries Facebook, Messenger, and Whatsapp may have to exit depending on the nature of a potential antitrust breakup; and
(5) Facebook's issues in content handling giving rise to a new area of law or "quasi"-law, which we style as Private First Amendment Law, and how regulators, legal academics, computer scientists, technologists,  and civil society may need to reason through this new area of law against the backdrop of Facebook's impending Oversight Board.
Bio: 
Michael Lwin, Esq. is the Managing Director and Co-Founder of Koe Koe Tech, a 6-year-old Myanmar-based IT social enterprise, along with his cousin, CTO, and Co-Founder, Dr. Yar Zar Minn Htoo. Today, Koe Koe Tech has 150 employees, 140 of whom are Myanmar nationals (93%), with over 50 software developers, all of whom are Myanmar nationals. 58% of Koe Koe Tech's overall team are women, including 50% female engineers. Koe Koe Tech is intentionally diverse, with people of many ethnicities, religions, and other backgrounds.
Koe Koe Tech is building the fundamental software systems for Myanmar, inspired by Estonia's work in developing modern e-government. Koe Koe Tech's technical team is experienced in C#, .NET Core, Microsoft Azure, OOP, WebAPIs, Microsoft Bot Framework, Java, JavaScript, Android Studio, Visual Studio, Xamarin, Swift, Google Firebase, Python, artificial intelligence and machine learning, HTML5, CSS, NLP development for Burmese language, Internet of Things (IoT) smart water and smart electricity meter design and development, Gang of Four design, Photoshop, Agile, user-centered design, and related languages, frameworks, technologies.
Examples of Koe Koe Tech's work include building the first digital birth registration software to register all new babies and new mothers in Myanmar; digitizing court filings and docket statuses with the Myanmar Supreme Court; digitizing municipal tax collections and water bill payments with IoT meters, resulting in a 3x increase in government revenues; creating Myanmar's first online registered lawyer directory with Know Your Rights content for ordinary people; a digital maternal cash transfer scheme that is set to be scaled out nationwide, with expansion to Bangladesh. We have been actively engaged with Facebook and have influenced Facebook to adopt a Marbury rule for its Oversight Board.
A Myanmar-American, in a past life Michael was an antitrust lawyer at the Washington, D.C. office of Arnold & Porter LLP and a C.V. Starr Lecturer at the Peking University School of Transnational Law. He received his J.D. from NYU School of Law and is (still!) a member of the New York, Maryland, and Washington, D.C. bars. For his work with Koe Koe Tech, Michael has received Echoing Green, Miller Center, Unreasonable Institute, Frontier Innovators fellowships, among other honors.